How did I become the owner of an eco-conscious online store - completely off grid in the Ardennes forests - after a career of 20 years as a technical interpreter Chinese ? Read it in my first blog!
mon.MO is a sustainable concept store where you will find eco-conscious items ranging from reusable & collapsible cups, over natural body care, to Finnish lifestyle beauties in European linen.You can read here how I made the leap from a technical Chinese interpreter to an off-grid life in the woods while managing a webshop ...

For years I translated and interpreted Chinese-English-Dutch for Belgian companies. I also traveled a lot to China and I thought that was so cool, because we mostly worked in the region of Shanghai, the city where I studied for two years in the early 1990s. I really felt at home!  

And then the kids arrived (in 2009 and 2011) and everything became a bit more complex, hum ...  

When I look back on it, a person sometimes really does crazy things: I often covered around 800km a week for my work.
In the end I was able to start working from home and that meant a lot less stress, but ... we lived in a not so nice area of Antwerp and our once-in-a-lifetime home project here in the Ardennes just didn't seem to get through.
My husband was a sound engineer at the time and he toured the world with bands.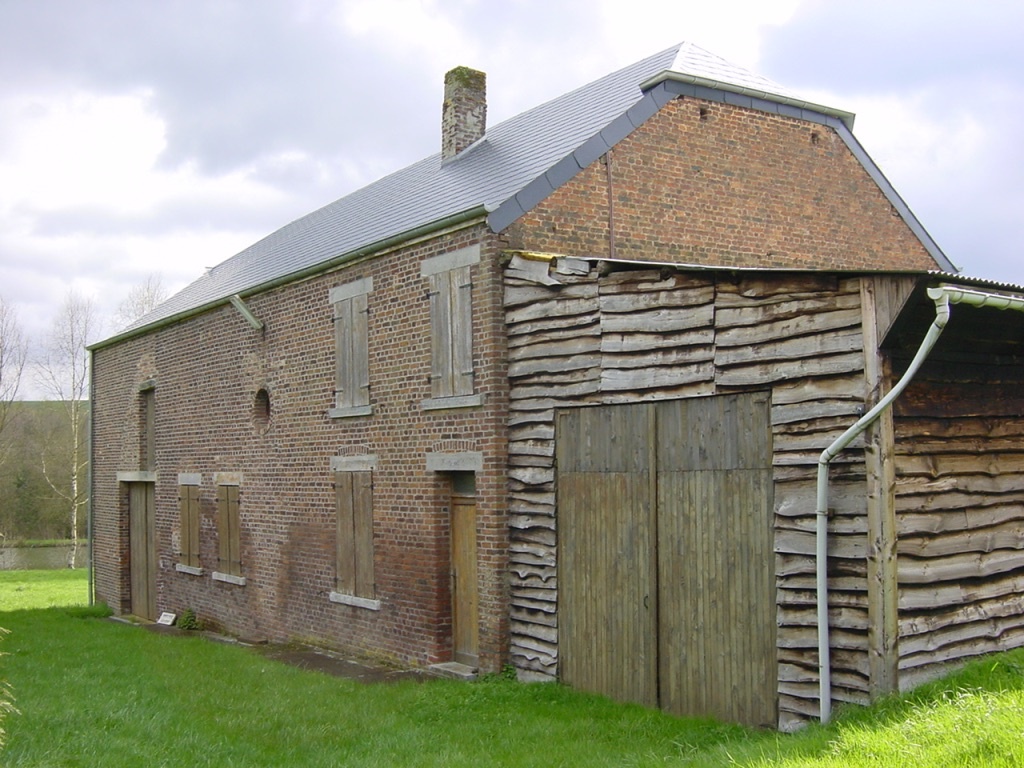 Our house when we bought it in 2001: lots of work ahead!

First, I'd like to tell a little bit more about our house here in the woods, a farm dated from the 19th century, which - when we discovered it - was used as a hunting lodge.

Renovation work had been done, but everything was in a very bad condition, because the building was not permanently inhabited. Damp circles everywhere, crooked masonry and an interior style (think a lot of orange and brown) that made our eyes water.

We have owned this little gem since 2001 (yes, after all!): Two meadows and three ponds were included with the purchase.
A combination to melt for, but for the building itself it was starting from scratch.  

We decided to apply our own principles to the renovation works from the start: using local and natural materials to minimize the impact on the environment. For example, we did not use PVC but ceramic pipes for the drains, ozone-free wiring for the electricity, insulation materials based on wood fiber and hemp.  

The original house was demolished until there were only 4 outside walls left and we simply built a new house in it.
The result: a house retaining all the characteristics of the Famenne region on the outside and on the inside a modern, comfortable home.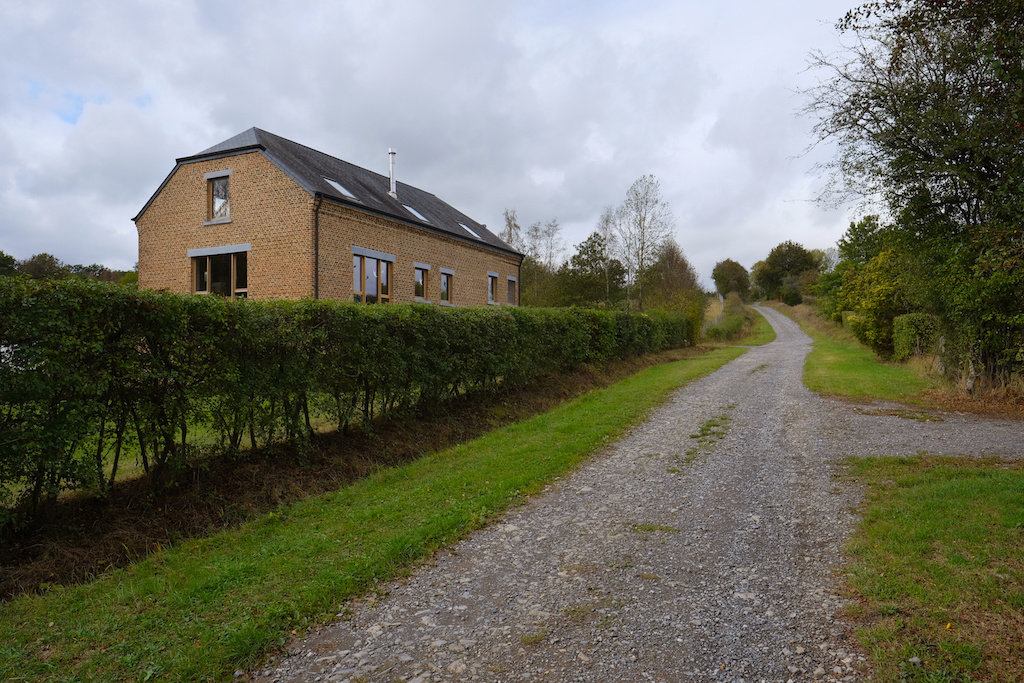 The house anno 2020 - Picture by Bart Van der Moeren

The problem was that because of our respective jobs, the works progressed in fits and starts, not really smoothly. The frustration grew: we lived 160 km from our dream home in a place where we were not happy and we saw our work as an obstacle to making the move.  

And sometimes you need an extra push to take that super important step ...  

That courage was given to us by (unfortunately) a sad event in the family.
However, we realized that we had to grab our chance and just do it.Our children were 2 and 4 years old at the time, the ideal age for them to completely change their environment and learn a second language - French.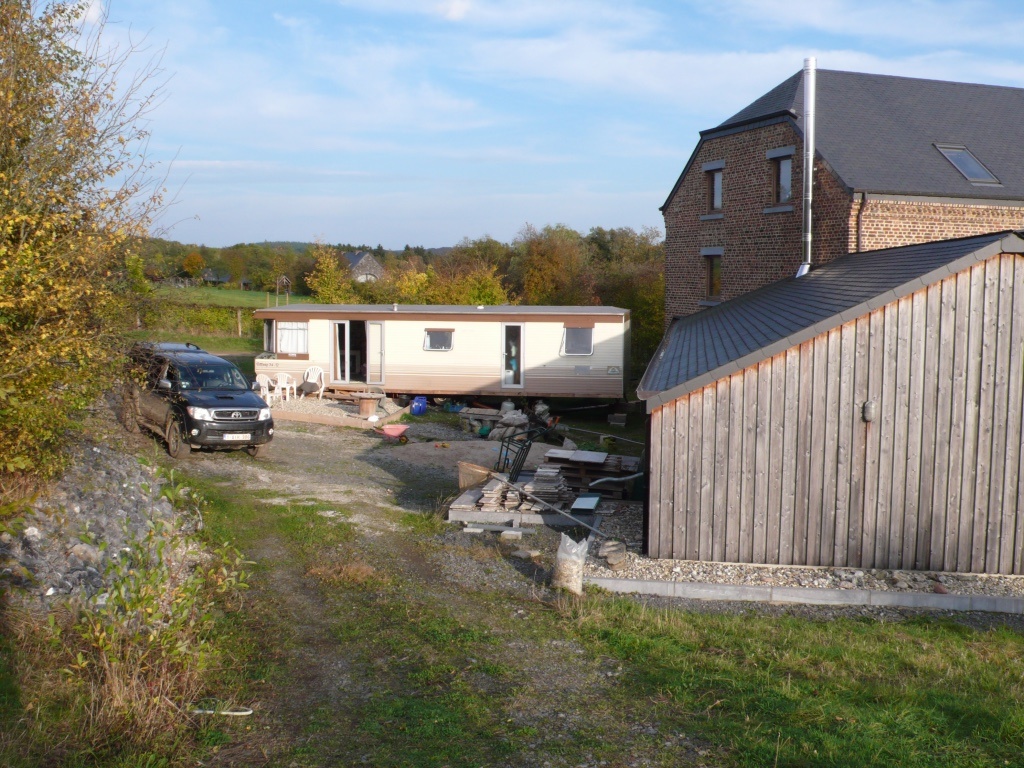 The residential caravan - 2013

In August 2013 we moved to a beautiful… second-hand residential caravan!

It looked absolutely awful, but - to be fair - it was super practical (there were drawers and cupboards everywhere where you could store stuff) and we had a great time in it. Really an adventure.

That gigantic thing was just next to our house, so we could always get started right away with the further works.
Four months later, when it got as cold inside the caravan at night as it was outside (we just didn't have enough confidence in the gas stove to keep it on while we slept), we moved into the house.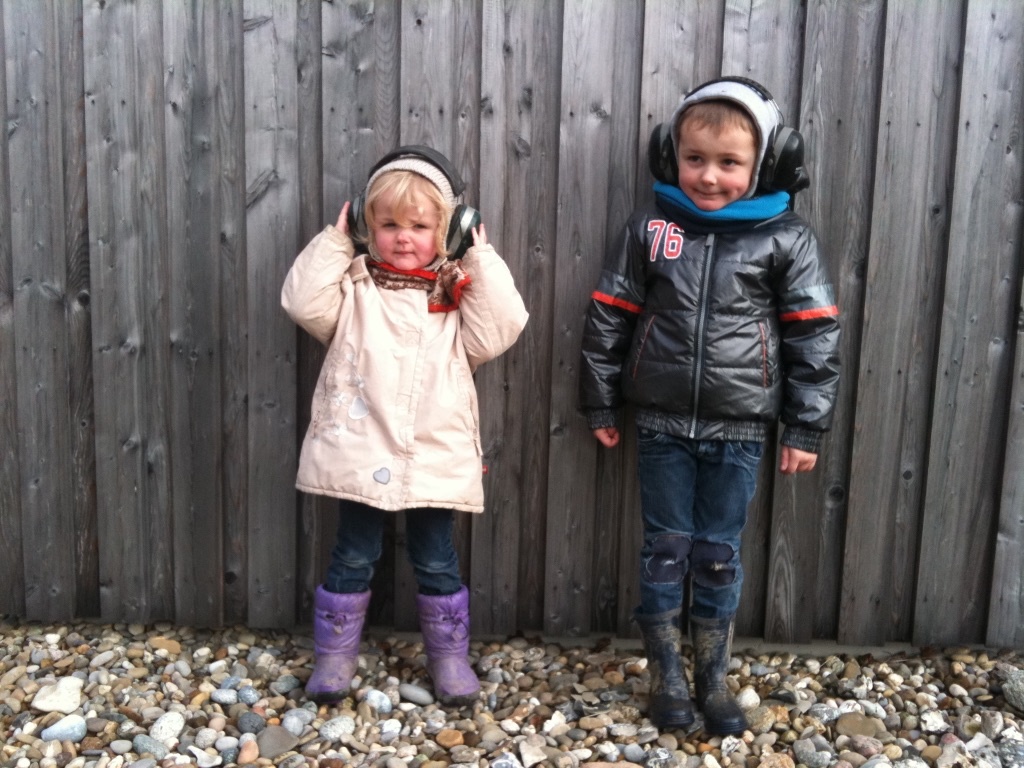 Our kiddies in 2013, a couple of months after we moved

Our renovated farm was (and is) not completely finished yet, but we were so happy that we lived in it.
And … completely offgrid!

Originally, this was not the intention: a few years earlier we thought we could just phone the power provider to ask them to have a cable connected to our house. (Until then, a generator was the only power source in the house).That turned out to be a bit naive ...  

"Well, the cable alone will cost you about € 220,000, dear people."
This just made us gasp for air. And then we came up with something ourselves…  

My husband and a good friend & colleague of his (a very skilled electrician) put their heads together and designed an autonomous system and even installed it themselves.
A system that is powerful enough to run all the appliances in the house and that does not require the generator to run at night when there is no sunlight.
The basis  of which is formed by solar panels, which provide the power, and an array of batteries in which we store the electricity.
A generator still serves as a backup, especially during the winter months when there is very little sunlight or when, during tougher winter days, the solar panels are covered with snow.
Naturally, the generator also charges the batteries and only has to start (automatically) once every few days.

In short: since we moved here almost 8 years ago, we have been living completely autonomous and "cut off" from the outside world in terms of electricity supply.

And now, let's go outside.
In the garden we planted an orchard and the vegetable garden took shape.
Everything had to be just right: in harmony with the landscape, old fruit tree varieties, no harmful substances or plastic, organic seeds & plant material ...

Due to the heavy clay soil it was quite difficult in the beginning, but we got it right!  

And since last year, the vegetable garden has been laid out the way I wanted it to.
With a husband who works entirely in the event sector + corona measures = time-to-finish-the-job-list.
Now, in the middle of winter, we still eat vegetables from our garden almost every day: salsify, carrots, Jerusalem artichoke, palm cabbage.

And in 2021 we are going for even more "vegetable autonomy".

The place where we live, our eco-conscious choices for the renovations, the vegetable garden and our off-grid life: this picture was just right.
For years already we've been eating organic fruit and vegetables, we only used natural care- and cleaning products, we picked up every piece of plastic that we found while working at our house or during walks, the choice of materials and the way we did all renovation works, ...  

The problem was that I found it more difficult to reconcile our lifestyle with my job.
I have taken dozens of flights to China. Hello, carbon footprint ...
To be honest: I have always loved going to China. I really liked my job: great colleagues, real Chinese food, traveling, ...

But in the end the confrontation with the immense pollution (500ppm particulate matter concentration is normal in China!) and the "disposables" mentality became too much for me.
At a certain moment, I wondered what I was actually doing in a country where you can hardly breathe properly and you see trash everywhere. I had to do this differently.
Most of all, I wanted to be able to do my job at home and, moreover, stand 100% behind it.  

After several months of searching, thinking, worrying and brainstorming, mon.MO saw the light in 2017!
Very modest in the beginning.
However, the products, their origins and the story behind them had to fit.The core was formed in the beginning by the reusable & collapsible Stojo cups (we were among the first suppliers in Belgium) and the linen treasures from Finland made by Lapuan Kankurit.
I continue to cherish these products, and they still form the main basis of the webshop. 

Meanwhile, mon.MO's product range has grown strongly: an extensive zero waste collection, sustainable kitchen supplies, cleaning- and care products, plus a "Home & You" lifestyle collection.  

mon.MO makes it possible for me to work from home in the environment I love to be in.
I can now divide my time between webshop, family, vegetable garden and sheep & donkey in one and the same location.

The webshop is really an extension of our own private life and that feels just right: helping people to consume more consciously and offering our customers eco-conscious products & solutions - which we also use in our daily lives - that help the world to become a nicer and cleaner place for everyone.   

Love,
Virginie.      

Do you have questions about our off-grid & eco lifestyle or about our sustainable products?   
Ask them via the comments or email us directly: [email protected]